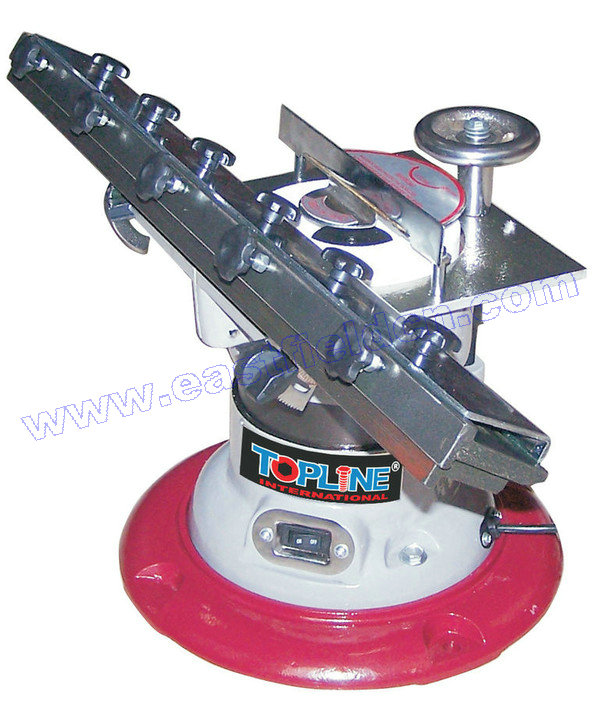 Universal Grinder for Knives  
Model UG650

Motor : 230V~,50Hz, 370W 1440rpm
Sander Disc: 150x40x12.7mm
Length of grindable knives: 650mm
Packing size: 520x340x390 mm & 670x100x70 mm
Weight: 36/38 kg
Features:  
Especially for planer knives up to 650 mm   .
Additionally usable for twist drills and chisels.
Solid stand for high precision.
Height-adjustable grinding stone.
Ruler angle-adjustable by hand wheel for different lip angles.
Easy handing and high efficiency.
Work table adjustment: +15 ° to +90° .
Included in delivery: grinding stone, 2xknife retainer.
110V~, 60Hz motor available