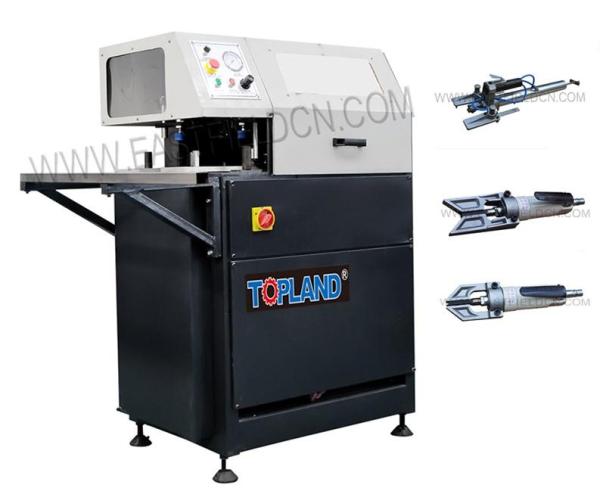 Corner Cleaning Machine for Plastic WIN-DOORS
Model: CLM120
Motor: 380V, 3~, 50Hz, 1100W
Blade size: 110x30mm
Blade speed: 2840rpm  
Profile working width: 25~120mm  
Profile working height: 25~120mm 
Packing size: 850x740x1280 mm 
N.W.: 370 kg
Features:
The machine is used for the disposal of welding gap in the corner of plastic windows and doors.
It can dispose the welding scars in thecorners which is on the up and down surface and outside corner.
By changing different cutters, it can dispose welding gap ofoutside corner in the plastic windows which has different fracture surface.
The machine is controlled by procedure and being drove by air pressure. It features a structure of pulling cutter which can adjust pressure by floating. Suitable for materials of different specification and levels, this machine is a must in the large-scale production of plastic windows and doors.
220V~, 50Hz or 60Hz motor is available