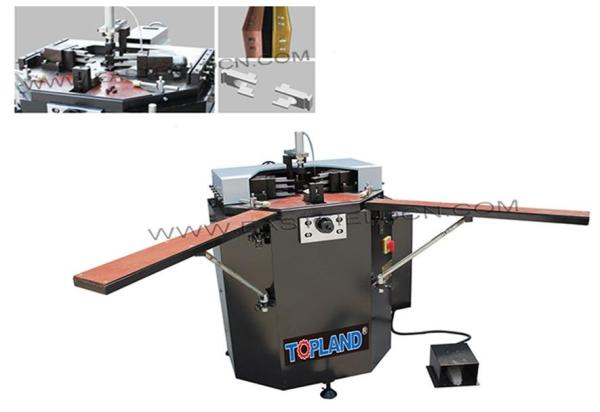 Aluminium Corner Machine
Model: ACM120
Motor: 380V, 3~, 50Hz, 1500W
Profile processing width: 90mm
Rated pressure: 15Mpa 
Air pressure: 0..5~0.8Mpa 
Packing size: 1100x1100x1300 mm 
N.W.: 400 kg
Features:
The power of corner knife is controlled by the hydraulic system, ensuring smooth and reliable performance.
Left and right punches is drived by a hydraulic cylinder through a mechanical linkage and thus achieve synchronized feed of two punches' rigidity, avoid harmless deforming in the process and make the connection of window corner more secure.
It is easy to operate. The butt seam error in the processing is small, making doors and windows effect.
Adjust the front and back distance of corner knife by screw joint, making the process more  convenient. 
220V~, 50Hz or 60Hz motor is available