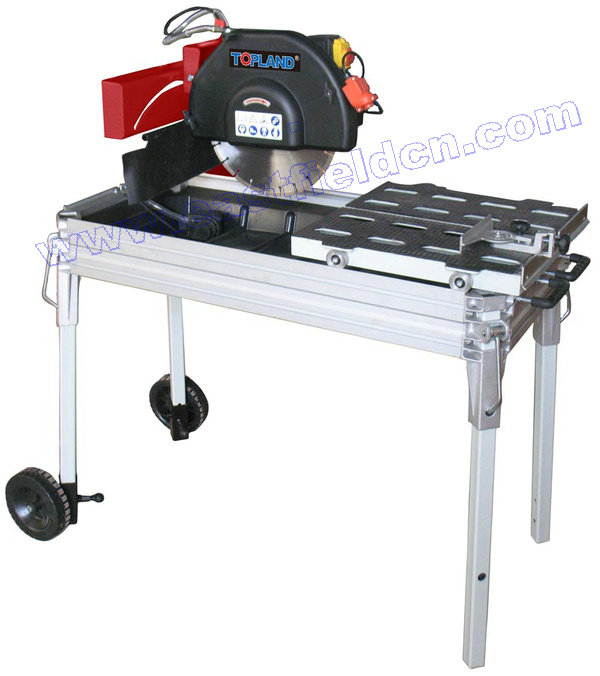 Stone Cutting Saw
Model SCM350PRO
Motor:   230V,50Hz~, 2200W  or 400V, 3~, 50Hz,2200W
Blade size:   350x25.4 mm
Blade speed: 2800rpm
Max cutting capacity: 620(L)x65~125(H)mm
Table size: 500x490mm
Cutting head swivel: 90~45 degree
Coolant capacity: 230V,50Hz~, 55W 
Packing size: 1310x650x885mm
Weight : 88/105kg
Feature:

Blade guard built in coolant spray.
Rubber pad on the table for anti-slippy and reducing noise.
Bevel 45° cutting-blade at center of table.
Saving space during transportation & storage.
Casting aluminium work table.
Aluminium frame to get maxinum rigidity & lightness.
PS water tank with scew tap.
Moving wheels.

Optional:
Laser guide.

 110V,60Hz~ ; 220V,3~,60Hz motor avaliable